Warehouse District Business Association
On Thursday, September 22 visitors to the Warehouse District will have a rare opportunity to see the Budweiser Clydesdales up close and personal when they travel down First Avenue North on their way to Target Field and the Twins game at 12:10 PM.  From 10:30 to 11 AM The Clydesdales will be on display on the 7th Street side of Target Plaza.  At 11:15 AM the Clydesdales will travel down First Avenue North from 10th St. N. to Washington Avenue to 3rd Avenue North and back to Target Field arriving at 11:45 AM.  Come on down and get a glimpse of the Clydesdales like you never have before!
CONGRATULATIONS LYNX!  For the first time in franchise history the Lynx will play in the Western Conference Finals!  The Lynx play in the 1st game in the 3 game series Thursday night, 9/22/11 at 8 PM at Target Center.  Go Lynx!  Whether youre going to the game or just want to come and support our Minnesota Lynx, the  Mpls Warehouse Entertainment District is the place to be.  Its All Here!  GO LYNX!
Summer is winding down, the state fair has come and gone, school has started and the Vikings have started their season, all signs that fall is fast upon us.  Theres no better place to celebrate the season than the Warehouse District.  Whether you're looking to celebrate the start of another school year, going to a Lynx, Twins, or Vikings game or just looking for a bit to eat or a cold drink, the Mpls Warehouse Entertainment District is the place to be.  It's All Here!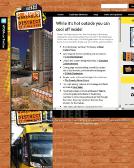 No hay comentarios para este post
Envianos tus comentarios!




< 1 2 3 4 5 6 7 8 9 10 11 12 13 14 15 16 17 18 19 20 21 22 23 24
warehouse district business association nivivir.cowhosting.net